CRASH TESTED, PARENT APPROVED

3 FREE ADDED BONUSES 

ENGINEERED FROM ONLY THE STRONGEST AND SAFEST MATERIALS

INSTALLS IN 30 SECONDS

LIFETIME WARRANTY
100% COTTON (SUPER SOFT)

LIGHT WEIGHT AND BREATHABLE

PERFECT BABY GIFT

MONEY BACK GUARANTEE
A

DJUSTABLE SNAPS

STYLISH BABY FASHION ACCESSORY

PERFECT BABY GIFT

MONEY BACK GUARANTEE
+3 Bonuses with Car Mirror
We are currently including THREE FREE items with each car mirror purchase!
PAIR OF SUNSHADES: designed to fit most cars to make sure your baby is shaded from the bright sunlight with this pair of free sunshades
BABY ON BOARD STICKER: to remind others that you have precious cargo on board
CLEANING CLOTH: made specifically for  remove dust, dirt & fingerprints without damaging the mirror and to enhancing the view of your child
The Reviews Say It All
5.0 out of 5 stars  The cutest bibs out there!
These bibs are so cute and the patterns are so adorable and stylish! The fabric is stretchy and durable and so comfortable for my children to wear, whether it's for eating or drooling or both that they don't mind having it on all day (which is not the case for most bibs). These bibs are absorbent and can be worn all day. There are two snaps that allow for two different sizes (a smaller infant neck and a larger toddler neck) and suitable for babies as they grow AND strong enough that my babies can't just rip them off too easily (when you use both snaps to hold them in place). I use them for my children ages: newborn, 20 months, almost 3 years. I like that these comes in darker colors and busier patterns because I've had these bibs before that were lighter and they didn't hide stains as well as these do. They are cute, practical, and make a really nice gift.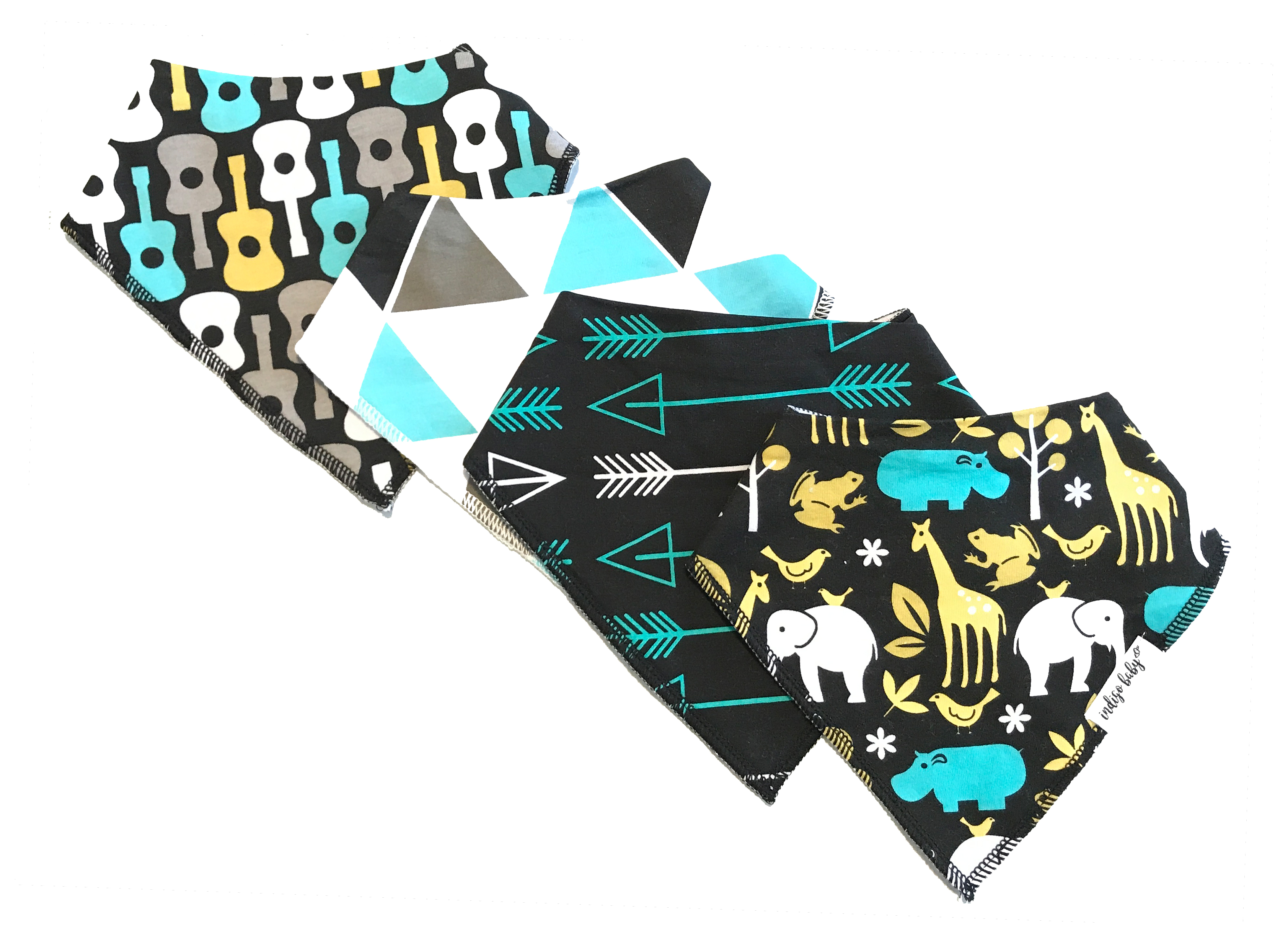 Questions? Feel free to email us directly!
We love receiving input from our customers. Please send us any questions or comments that you have at:
stan@elifantbaby.com